Top Ten Reasons Managers Become Great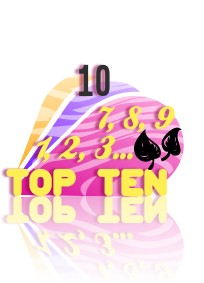 Being a good manager is not enough to make a business stand apart from the competition. Great managers know how to maximize the potential of staff members so businesses soar to success.
Ten top qualities define a great manager:
Recognize good qualities in others and help develop them. Effective managers make the most of the talent available at the business. By encouraging staff to do their best, everyone benefits. Personal achievements contribute to a prospering business.
Create a team environment with a positive vibe. The power of positive thinking has been the topic of many business discussions over the years. Satisfied team members who work together well create a productive business atmosphere.
Make definite decisions and invite employee input. A great manager balances definitive decisions with employee suggestions. They take into consideration employee suggestions, along with the goals of the company and then make a decision that benefits everyone.
View team members as an asset and strive to make them happy and successful. Talented team members are an asset to the company. Outstanding managers encourage team members to strive for greater levels of success, realizing happy staff members show greater loyalty.
Build trust, provide explanations and have a long-term vision. By offering explanations and direction, top notch managers build trust. They share their long-term vision so everyone is on the same page.
Treat employees the way they want to be treated. Great managers always treat employees with respect and dignity, realizing they get more from people who feel valued.
Know their strengths and weaknesses. Skilled managers are honest with themselves and others. They recognize their own strengths and weaknesses, hiring people that complement them. They continually work on these areas to maximize their abilities and make improvements.
Communicate effectively and build relationships. Intelligent, clear communication is essential to get the most out of staff members. Employees need to be able to talk to their managers and understand what they need.
Willing to fight for what is right and knowing if the battle is worth it. Productive managers know how to pick their battles. They leave petty issues behind, but are willing to fight for what is right and worth the effort. Decisions are guided by the company values and mission.
Encourage feedback with healthy debate, knowing when to correct poor behavior. Feedback and healthy debate help develop new business ideas. Managers recognize the difference between positive input and poor behavior, encouraging open communication for everyone.

Written for us by our associate Gary Sorrell, Sorrell Associates, LLC. Copyright protected worldwide. All rights reserved.
EXCEPTIONAL LEADERS...
Think Strategically
An Exceptional Leader knows that it takes more than operational effectiveness to succeed in a changing business environment.

Leaders need to see the current whole picture. Their thinking needs to be broad, taking into consideration more than just their areas of day-to-day focus, realizing that all aspects of the business are interdependent and interconnected.

They then need to chart a multifaceted roadmap and make the changes needed to achieve that desired future state.

Thought Provoker

* Are you stuck in the weeds of day-to-day demands?

* Does your schedule allow you to take the time to step back, think and plan? A plan is not a plan unless it is put in writing.

* Do you look at your environment holistically, realizing that all four quadrants need to be taken into consideration?

* Do you begin with the end in mind by articulating for yourself and others the future you want to achieve?

* Do you bring others into collaboration to benefit from different ways of thinking?

If you have any questions about this article, or about how we can help you with your current hiring needs, contact us today!


We encourage your participation and comments.
Copyright protected by author Bruce M. Anderson. Reprinted with permission. Thinking Partners Inc.713-882-5285

The McNeill Group consistently provides clients with tangible results by achieving and exceeding measurable goals. Having been in business for over 15 years, we know that our success is wholly dependent upon the success of our clients.
7 Essential Tips for Webinar Wizardry
Was your last webinar wobbly? Did it lack participation and pizzazz? Fear not! Dr. Ron Bonnstetter breathes new life into your bland webinar by reviewing the basic tenets of effective webinars and by providing neurologically based tips for better engagement and success. This 7 Essential Tips for Webinar Wizardry event will explain how to achieve wizard-like success during your next web-stravaganza.
June 21st at 4:00 pm Eastern Daylight Time
Quote

"To use power wisely is the final test of leadership. Thus, the first rule in the game of power (or life) and, in fact, the only hard and fast rule in the entire game is: POWER MUST BE THE SERVANT; IT MUST NOT BE THE MASTER!"

~Thomas D. Willhite~